Are you ready to embody higher spiritual consciousness?
What would you desire to manifest or incorporate in your life going forward?
Are you a leader, healer, or change-maker seeking internal shifts to create a prosperous successful life?
Catherine and the guides offer one-on-one Channeled Transmissions, Masterclasses, and Powerful Activations.


Curate your Life & Embody Higher Spiritual Consciousness
Curate your one-of-a-kind visionary life by coming into a deeper relationship with your authentic self, and accessing your cosmic and Divine origins.
Schedule a complimentary call to find out more and we will send you the first complimentary activation, Inner Sanctuary of the Heart, (value $200) to get you going.


Desiring to create your legacy life and finding it hard to step into the seat of your soul's life?
My guides and I will show you how to do this by utilizing the most overlooked resource you starseeds have, your innate connection to Source. Co-create with beings of light in light to deepen into your soul's deepest desires. 


One Year Program
Curate a deeply fulfilling life.
 I am welcoming a handful of highly sensitive, creative, innovative change-makers, practitioners, visionaries, and leaders... 
…and showing them exactly how to embody their Divine Presence, and be grounded on the Earth creating a life that looks and feels like them. 
If you are on a visionary path and you're feeling stuck, then Divine Presence and I will show you an alternative pathway in this year long program utilizing the most overlooked resource Star Seeds and forerunners have; your Divine origins. 

$150
Not sure which program is most aligned for you? 
Book a discovery call today. 
In this 60-75 minute conversation Catherine and the guides will open the doors to your desires and dive into what offerings we have that will best serve you; co-creating a Divine spiral to unlock your Truth and that which is most aligned for you. 
Our Gift to You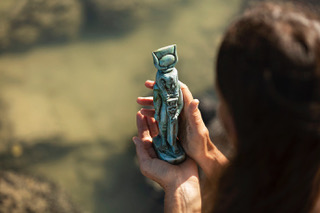 Sacred Divine Stillness, a twenty five minute meditation.
Brought to you by Dynamic Stillness from the Divine Presence Program, this meditation takes you into a deep place of dynamic stillness, connecting to your internal zero point. As you come into resonance with the zero point at the Heart of creation an alignment to an updated timeline attunes you to your Soul's desires.
We hate spam too. Unsubscribe at any time.