Catherine and the guides offer one-on-one channeled transmissions, Masterclasses, and Powerful Activations.
Learn more about current an upcoming live classes and live calls below.
Scroll down for prerecorded activations available for purchase now. 
Source Love Codes Program
Curate your Life & Embody Higher Spiritual Consciousness
Curate your one-of-a-kind visionary life by coming into a deeper relationship with your authentic self, and accessing your cosmic and Divine origins.
Schedule a complimentary call to find out more and we will send you the first complimentary activation, Inner Sanctuary of the Heart, (value $200) to get you going.
D
ivine Soul Evolution Program
Desiring to create your legacy life and finding it hard to step into the seat of your soul's life? My guides and I will show you how to do this by utilizing the most overlooked resource you starseeds have, your innate connection to Source. Co-create with beings of light in light to deepen into your soul's deepest desires. 
Channeling: 
Desiring Alignment and Clarity?
Receive just that in this twenty-minute transmission, with spiritually-aligned frequencies and information so you can move forward in one area of your life; either an internal state of being or an external expression of you.
$97 Twenty-minute transmission
Complimentary Chat
Discover how we can best serve you
In this 30 minute conversation we open the doors to your desires and dive into what offerings we have that will best serve you. 
Even if you just want to check the guides and myself out, feel free to book a chat and open the door to a conversation based on the energy of equality and co-creation. 
Our Gift to You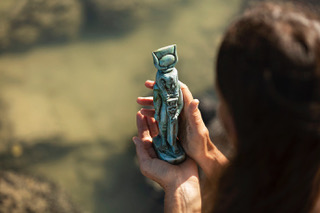 Sacred Divine Stillness, a twenty five minute meditation.
Brought to you by Dynamic Stillness from the Divine Presence Program, this meditation takes you into a deep place of dynamic stillness, connecting to your internal zero point. As you come into resonance with the zero point at the Heart of creation an alignment to an updated timeline attunes you to your Soul's desires.
We hate spam too. Unsubscribe at any time.
Reach out to us any time. 
Just send us an email and we will be in touch.